Driver Services Melbourne Dial A Driver Australia Wide
DIAL A DRIVER AUSTRALIA WIDE
MELBOURNE VICTORIA
Sydney Canberra Melbourne Brisbane Adelaide Perth
We can drive just about ANYTHING and take YOU just about ANYWHERE!
Phone 0412 747 805
MELBOURNE HISTORY
Phone Us: Dial A Driver Australia Wide
Melbourne is only new to white settlers as the area known as Port Phillip and the Yarra valley, where the city of Melbourne now stands, was home to the Kulin people, with the Wurundjeri, Boonwurrung and Wathaurong Indigenous Australians, whose ancestors lived in the area for somewhere around 31,000 to 40,000 years.
In 1797 George Bass, in an open whaleboat with a small crew, was the first European to enter Bass Strait. He moved westwards along Gippsland coast and went as far as Western Port. Then in 1802, John Murray cam e along in the Lady Nelson entered Port Phillip, later he was followed by Matthew Flinders.
In 1803 the British Governor of NSW had fears that the French might attempt to occupy the Bass Strait area, so he sent Colonel David Collins and a group of 300 convicts and establish a settlement at Port Phillip. But that was not to be due to lack of water. A short time later in May 1804 Collins moved the settlement to Tasmania, establishing Hobart.
On 6 June 1835 Batman signed a treaty with eight Wurundjeri elders where he purported to buy 600,000 acres of land around Melbourne and 100,000 acres at Geelong, on Corio Bay to the south-west. On 8 June he wrote in his journal: "So the boat went up the large river... and... I am glad to state about six miles up found the River all good water and very deep. This will be the place for a village." The last sentence later became famous as the "founding charter" of Melbourne.
Source of information "Wikipedia"
Even in those days people and businesses hired drivers that rode horses to deliver parcels and information, they drove carriages, and coaches that transported people and delivered goods, they towed carts and more. Calling or dialling for a driver is not a new concept, it is a method off moving people and goods that has been established for a long time. Call us today and become part of history!
Dial For Relocations: Truck - Bus - Coach - RV - Camper

We collect and drive any type of vehicle to anywhere at a time!

Dial A Driver Australia Wide is able to supply
Qualified and Experienced" Drivers for the delivering of all types of Trucks:
B Doubles - Commercial Buses - Coaches - Fleet delivery - Second Hand or New
READ MORE
OVER 0.05? DO NOT DRIVE! CALL FOR A DRIVER!
Dial Us Dial A Driver Australia Wide"

Need to get yourself and your car moving?
It's so easy to have a drink socially then before you know it you're over the legal limit to drive home.
What to do?
Cabs are sometimes hard to get late at night and even then you'll need to come back in another one to get your car, when you can drive OK and that may not even be till much later.
There is another way, call a professional 0412 747 805 to drive you home in your own car. Dial A Driver Australia Wide.
DIAL A BUS! Get out and enjoy the sun! You can go anywhere!

WHEN IT IS SUMMERTIME - DO SOMETHING!

The fun has already started! Book a Race Day - Come with us on Tour!

Go Bargain Shopping Tour!
READ MORE
DIAL FOR A TOW

NEED to move a Car, Caravan, Trailer, Horse Floats, Motorhome?
WE MOVE RACE CARS TOO!

Dial For A Tow arrives, hooks up and goes! 0412 747 805
READ MORE
Welcome to Dial A Driver Australia Wide - Adelaide
Dial A Driver Sydney began operation in June 2009, and has developed from a part-time business (Hobby) into a client base that is expanding rapidly so we have decided to offer our professional services to the residents of Adelaide, Brisbane, Canberra and Melbourne.

The variety of services that Dial A Driver Australia Wide is able offer cater for Individual's, Families, Group Bookings, Corporate Clients, so if there is anything we can help you with to make sure to journey home is safe and comfortable don't hesitate to call Dial A Driver Australia Wide.
Our team of dedicated and highly trained drivers are sent to meet you at an agreed location to drive you and your passenger's to your destination without the hassle of being pulled over at a Roadside Random Breath Test (RBT), ensuring that yourself and your vehicle are safely returned home.
Dial A Driver Australia Wide cater for Social Outings, Birthdays, Parties, Weddings, Dinner Functions, and Family Outings, so please call to arrange for Dial A Driver Australia Wide to compliment your next function.
Dial A Driver Australia Wide have has all the industry contacts that enable us to organize to drive one person home or the largest group in just about any type of bus or speciality vehicle.
Dial A Driver Australia Wide Will meet and exceed your highest expectations; and their attention to detail delivers the customer a very high quality service that will be bettered by none.
Dial For A Driver - FOR THE DISABLED

Qualified and Experienced Replacement Drivers for the disabled when needed!

Call 0412 747 805 NOW! Be Safe!
READ MORE
How it works!
Two designated drivers are dispatched to meet you - one designated driver will drive you home in your own vehicle while the other follows to collect your driver once you and your car have been delivered safely to your destination.
Dial A Driver Australia Wide can transport clients from: the Airport, special events, BBQ's or their favourite Restaurant or bar, in their own vehicle.
Individuals can call us from wherever they are when they know they are unable to drive safely but don't want to leave their vehicle overnight.
Dial A Driver Australia Wide offers event packages that are available to those who wish to create awareness, reduce liability or ensure their employees and guests are driven home safely in their own vehicles.
In the event that you were NOT expecting to need a driver and then you do! JUST CALL! 0412 747 805 - 0447 068 974 in most case a driver/chauffeurs can be dispatched on very short notice to get you and your vehicle home safely.
Fees are reasonable when compared with taxi cab fares and possibly loss of licence or demerit points and a hefty fine if you drive whilst over the legal limit. The Dial A Driver Australia Wide Team will take care of you and your family when you need them.
An Australia wide road safety campaign has been launched for road safety
The idea is to encouraging people who are going out drinking to choose a PLAN "B" instead of driving yourself!!
So why not be creative, make your PLAN "B" Dial A Driver Australia Wide and avoid drink driving.
Take a note of these phone numbers
Phone: Mobiles: 0412 747 805 - 0447 068 974
Just in case! You might need to call for a driver TODAY!- TONIGHT! or any time you need to get you around when you can not drive for one reason or the other.
Our client satisfaction is PARAMOUNT!

We offer many years of valued experience allowing us the opportunity to boast about our service. Please telephone us or call in TODAY!
Or arrange a time to meet and talk with me personally.
I absolutely guarantee you will be extremely pleased with the results. Mobiles 0412 747 805 - 0447 068 974
Dial A Driver Sydney
• PHONE 0412 747 805 •
Your Safety Is Our Service!
M: 0412 747 805
M: 0447 068 974
---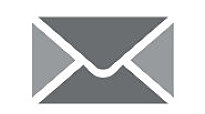 EMAIL US
---
When you are needing to move!
Dial a Tow for a Professional Driver and Vehicle for your caravan or trailer towing needs.
Keep Your Life Moving!
---
Qualified Drivers as Replacements!
Do not let your business stop because you do not have a driver for the day.
Keep Your Business Moving!
READ ABOUT REPLACEMENT DRIVERS
---
Dial us to relocate your vehicle!
NO Driving? We collect and are able to relocate for you any type of vehicle to anywhere at a time that suits!
Keep Your Vehicles Moving!
READ ABOUT RELOCATING VEHICLES
---
Qualified Drivers for the Disabled!
We can drive just about anything and take YOU just about ANYWHERE!
Do not stay home, when you can get out!
READ ABOUT DRIVERS FOR THE DISABLED
---
Mobility Scooter Towing
We can pick up, carry and tow, relocate Mobility Scooters to just about ANYWHERE!
Do not stay home, when you can get out!
READ ABOUT OUR MOBILITY SCOOTERS SERVICE
---
City or Country Excursions!
Hire a Coach or Mini Bus or hire vehicle and driver; its a safer and more cost effective option.
Keep Your Holiday Moving!
---

CONTACT US
---