Testimonials
What our Clients have said
Hello Ian,
Everything went very well! We enjoyed the trip. Lucas was a very good driver. He arrived promptly and was extremely helpful and friendly. We'll be sure to keep Ask A Driver and Lucas in mind for our next road trip.
Thanks again. Best wishes and merry Christmas.
Deborah - 8th December 2013
---
Hiya Leon,
Everything was absolutely fantastic regarding our bus transport! The whole day went smoothly and your driver (Mehmets') friendly and relaxed attitude made the bus travel really easy - all the lads had a great time!
Thanks again for all your assistance and I certainly would be recommending your Bus Travel company to anyone who requires transport services!
Best Wishes
Peter. G.
---
Hi Ian,
I hope you're having a great day. I wanted to say a huge thank-you for all of your help on Wednesday and making our media day a huge success. Your drivers were the nicest people and made our journalists feel very comfortable on such a long journey out to the tracks. All of our journalists complimented on how lovely their drivers were and although timing was crucial; they did a fantastic job managing of getting everyone to the grounds on time. I will defiantly keep you in mind for future events we hold and would highly recommend you to my colleagues.
I have submitted your invoice to finance and it should be paid within 7 days. Let me know if you need anything else from us?
Thanks again,
Peta
Bang Public Relations
99 Macquarie Street, Sydney, NSW 2000
Sydney NSW 2000
T: +61 2 9019 6352
---
Hi Ian,
Thanks for that. I paid this invoice today via direct deposit. Let me know if there are any problems receiving that payment. Once again thank you for everything you and Leon did to make the last few weeks of Dad's life go a bit more smoothly. He was a very proud man who didn't like to admit he needed help often but he told me before he died that he couldn't have managed those few short weeks of radiation treatment without Leon.
Regards,
Kylie
---
G'day Ian
Just a quick note to say thank you for providing a driver for us this morning. Cheers!
Bruce Gollan
---
I have been totally inspired by my own business experience with Dial A Driver Australia Wide and admire the people that have designed my website through their expertise and professional business ethics, helping to enhance my business to the strength of our operation to date.
Dial A Driver Sydney
• PHONE 0412 747 805 •
Your Safety Is Our Service!
M: 0412 747 805
M: 0447 068 974
---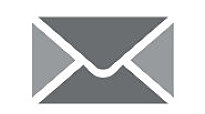 EMAIL US
---
When you are needing to move!
Dial a Tow for a Professional Driver and Vehicle for your caravan or trailer towing needs.
Keep Your Life Moving!
---
Qualified Drivers as Replacements!
Do not let your business stop because you do not have a driver for the day.
Keep Your Business Moving!
READ ABOUT REPLACEMENT DRIVERS
---
Dial us to relocate your vehicle!
NO Driving? We collect and are able to relocate for you any type of vehicle to anywhere at a time that suits!
Keep Your Vehicles Moving!
READ ABOUT RELOCATING VEHICLES
---
Qualified Drivers for the Disabled!
We can drive just about anything and take YOU just about ANYWHERE!
Do not stay home, when you can get out!
READ ABOUT DRIVERS FOR THE DISABLED
---
Mobility Scooter Towing
We can pick up, carry and tow, relocate Mobility Scooters to just about ANYWHERE!
Do not stay home, when you can get out!
READ ABOUT OUR MOBILITY SCOOTERS SERVICE
---
City or Country Excursions!
Hire a Coach or Mini Bus or hire vehicle and driver; its a safer and more cost effective option.
Keep Your Holiday Moving!
---

CONTACT US
---