Wedding Day Driver
DIAL A DRIVER AUSTRALIA WIDE FOR WEDDINGS
Book a Driver/Chauffeur for Your Wedding
Wedding Car Hire - How Important!
Everyone has a different idea on what type of transportation they would like on that most important day.
Nevertheles most Brides and Grooms do believe the hiring of Professional Wedding Car Chauffeurs (Drivers) and Cars is very important to get to the wedding and as is, the hiring a Getaway Car from the reception to the honeymonn accommodation.
To make your Wedding Day something special call for a Dial a Driver Sydney to discuss options from budget cars to exclusive scenarios.
Mini Buses for Wedding Rental
Wedding day! Book a Mini Bus! For Family, Guests, Friends and Elderly Relatives.
Use a much more modern way to transport them all to the wedding place, photo's, shoots and reception. They will have fun on the way! They will arrive on time! Then at the completion of the event the minibus returns to take them all home safely.
Do Not Drink and Drive! Rent a Mini Bus
Popular Vehicles
We can arrange for Classic or Vintage cars from the 50s and 60's for YOUR Wedding on your special day.
If you would like something a little more modern, or unique like a Stretch Car or a truck like Hummers, Dial a Driver can arrange these for you.
Dial A Driver Australia Wide can arrange -
Hire a Driver for you and your bridal party on your special day and you will have the best of both worlds ... Your own cars and chauffeurs to take care of you.
Hire a Driver to dive Mum and Dad and the new in-laws then they can party to and you know they will be on time and get home safe.
The Groom and Groomsmen might like a vehicle that is a little different to be driven to the place of the ceremony, like a Strech Limousine, Hot Rod or a Mustang.
All can be arranged by Dial A Driver Australia Wide
Dial A Driver Australia is able to hire, supply and drive the unusual; all types of Buses, Cement Trucks, Prime Movers, Tractors; just about anything different including speciality cars, like Hummers or vehicle just to have photos with YOUR names on the side.
Airport and Hotel transferts caan be arranged
• For family, friends, guests arriving from overseas
• Airport and Hotel transfers
• Train Stations - Transfers (Drop off's and Pickups)
• Bus and Ship Terminal - Transfers (Drop off's and Pickups)
• Tours and Sightseeing (Sydney, Blue Mountains, Hunter Valley)
• Hire or Charter Services, Travel or Tours Arranged
• Express Trips can be arranged from interstate
Sydney - Brisbane - Adelaide - Canberra - Melbourne
School Formals, Parties, Birthdays, Weddings, Family Outings, Personal Tours or Shopping Express
We cater for Work or Corporate Events, Loss Of Licence
Dial A Driver Sydney
• PHONE 0412 747 805 •
Your Safety Is Our Service!
M: 0412 747 805
M: 0447 068 974
---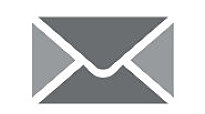 EMAIL US
---
When you are needing to move!
Dial a Tow for a Professional Driver and Vehicle for your caravan or trailer towing needs.
Keep Your Life Moving!
---
Qualified Drivers as Replacements!
Do not let your business stop because you do not have a driver for the day.
Keep Your Business Moving!
READ ABOUT REPLACEMENT DRIVERS
---
Dial us to relocate your vehicle!
NO Driving? We collect and are able to relocate for you any type of vehicle to anywhere at a time that suits!
Keep Your Vehicles Moving!
READ ABOUT RELOCATING VEHICLES
---
Qualified Drivers for the Disabled!
We can drive just about anything and take YOU just about ANYWHERE!
Do not stay home, when you can get out!
READ ABOUT DRIVERS FOR THE DISABLED
---
Mobility Scooter Towing
We can pick up, carry and tow, relocate Mobility Scooters to just about ANYWHERE!
Do not stay home, when you can get out!
READ ABOUT OUR MOBILITY SCOOTERS SERVICE
---
City or Country Excursions!
Hire a Coach or Mini Bus or hire vehicle and driver; its a safer and more cost effective option.
Keep Your Holiday Moving!
---

CONTACT US
---